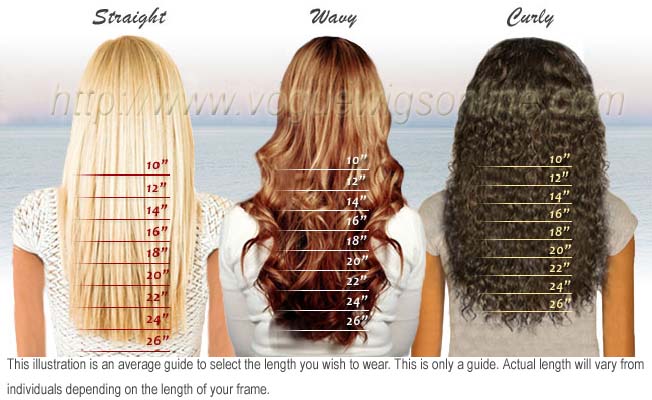 For hair length, there are three different measurement:

Style 1. From crown to end with small layer.
Style 2. From crown to end with tidy tips.
Style 3. Same hair length all around (each strand of hair is the same length).
We take honest method to measure. style 3. For example, when we say 16inch, we mean every strand of hair reach 16'', all the hair one length. Please note if you measure the hair length from crown to end, the price will be a little lower than above my quotes.
Note: 1. hair length is the length when the hair is straightened,not in wave or curl state.
           2. our hair is always much longer than you request,so that you can cut it freely.